The Aia Software Thesis Awards ceremony was held on 10 February 2012. It was a very fun day. I got to meet Erik Meijer, Anarchist Software Architect at Microsoft. My friends and family got to see a glimpse of my geeky side. And there were a lot of old colleagues and class mates which I caught up with.
Thank you all for a wonderful day. At the bottom of this post are some picturesque highlights.
What's this all about?
In 2011 I finished seven math-filled years at the University of Computer Wizards in Nijmegen. As with most university degrees, I completed mine by writing a master's thesis. The thesis, called "Business Process Modeling as a means to bridge The Business-IT Divide", was the result of seven months of research into the practical applications of model-building in organizations. During my graduation ceremony, I was surprised to hear that my thesis won the prize of Most Appealing Master Thesis 2012
Less text, more photo's!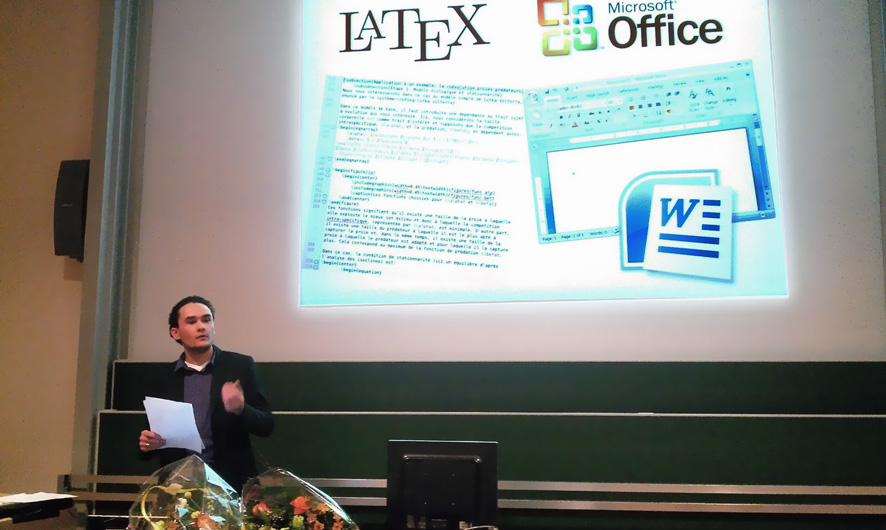 Me giving a short presentation on my thesis topic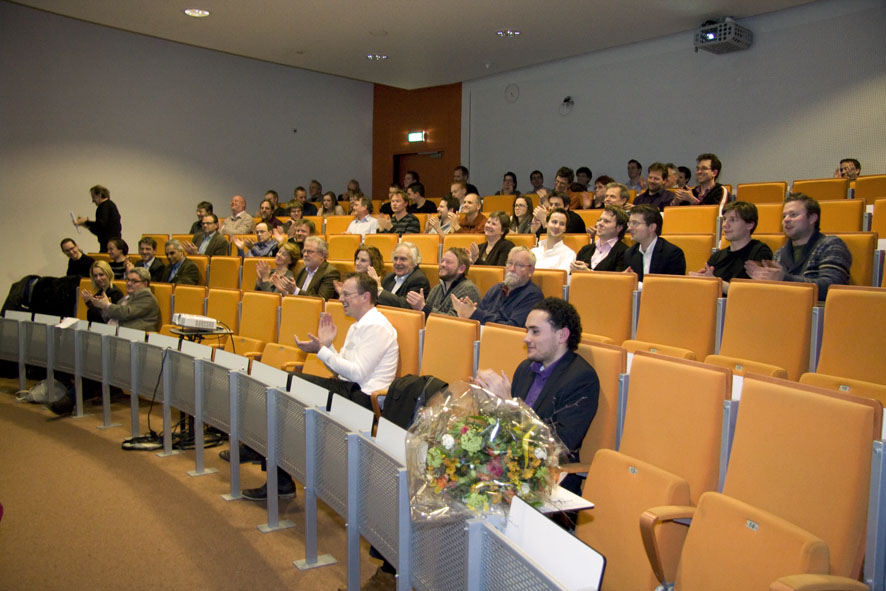 Friends, family, colleagues and professors having a good time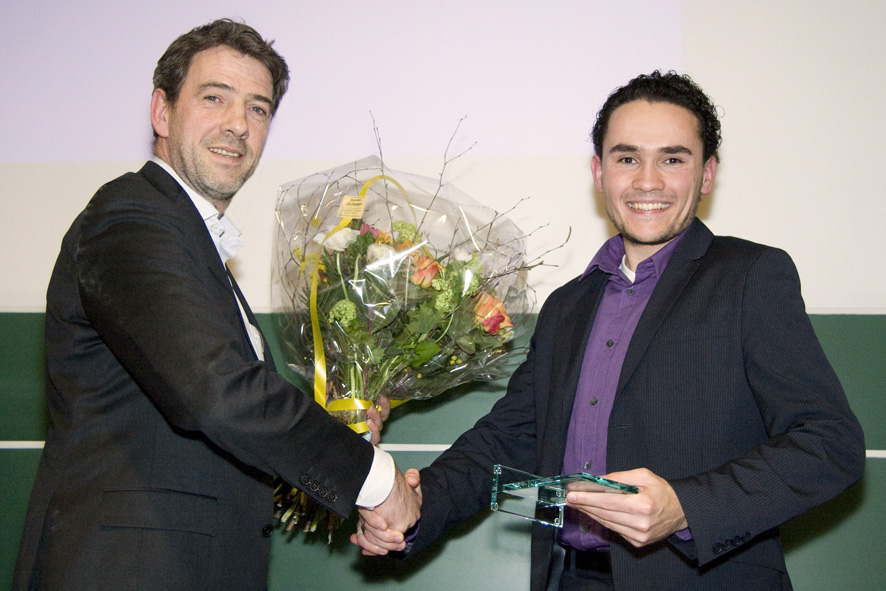 I receive the award from Paul Dirven, CEO of Aia Software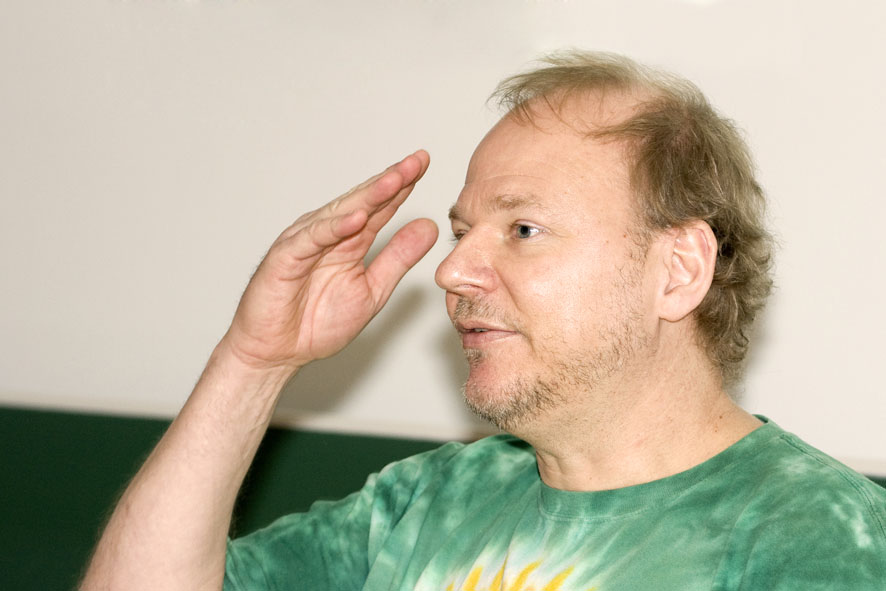 Erik Meijer in his usual energetic presentation mode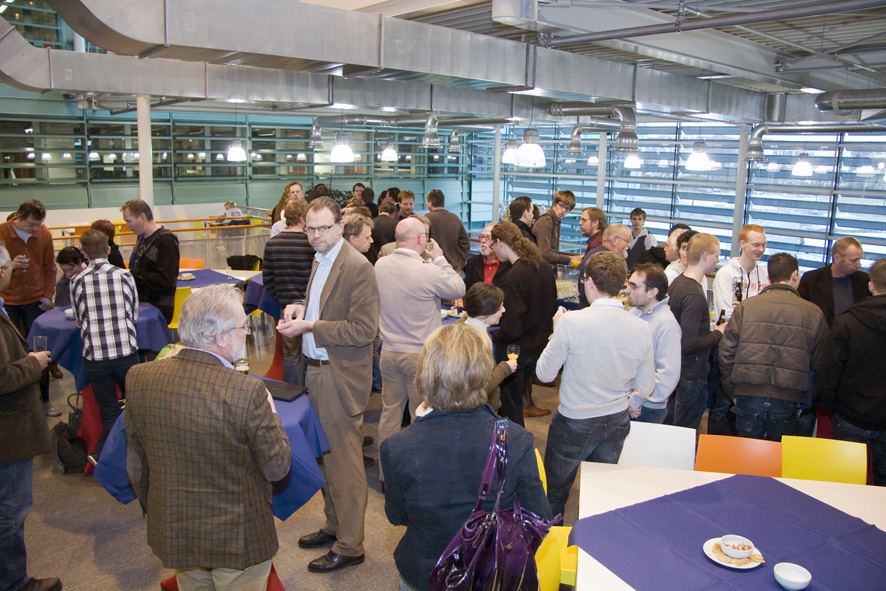 Obligatory celebrative drink