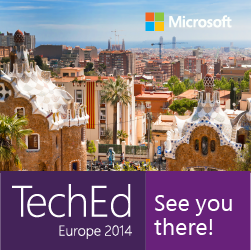 I just returned from a week of absorbing hardcore IT knowledge, meeting industry leaders and enjoying the nice Spanish weather. Where? Microsoft TechEd 2014 of course!
Personal highlights:
Watching a guy built AngularJS live from scratch
Talking with various masterminds like Scott Hunter about technology
Copy & paste support in Command Prompt in Windows 10. Oh-yea.
But in all seriousness there were a lot of excellent sessions and great speakers. The high-over sessions are a good way to quickly introduce oneself to new tools or frameworks. As an added bonus the speakers usually knows a thing or two about the direction the technology is going. This kind of inside knowledge can help you make better decisions in your projects.
As one of my clients is currently involved with Microsoft's Unified Communication platform called Lync, there was a huge incentive for me to reach out to some of the Lync experts present. And I did. The great thing about these conferences is the ease in which you can strike a conversation with an industry leader. You can literally walk up to an expert, explain your problem and walk away with a solid solution in minutes. How cool is that! The other great thing is that most of these guys, who have become the rock stars of my discipline, are still technology enthusiasts at heart: They just want to build something cool and make someone happy. This attitude makes them easy to approach and to relate to.
Besides attending sessions and talking to important people, I also visited the Tech Expo several times. There wasn't any product I was particularly interested in, but the ISV's were good conversationalists and sparring partners for our own solutions. Finally, there was the Country Drinks event which provided a relaxed environment to meet fellow entrepreneurs from my country and share a story or two.
So all in all Microsoft TechEd was definitely an experience worth repeating!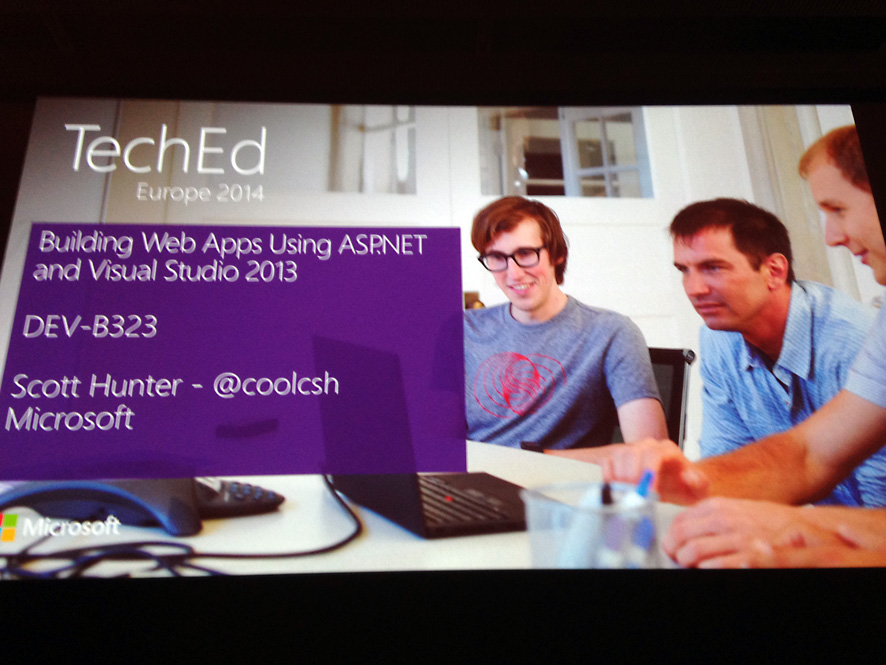 Building Web Apps Using ASP.NET and Visual Studio 2013 (DEV-B323) by Scott Hunter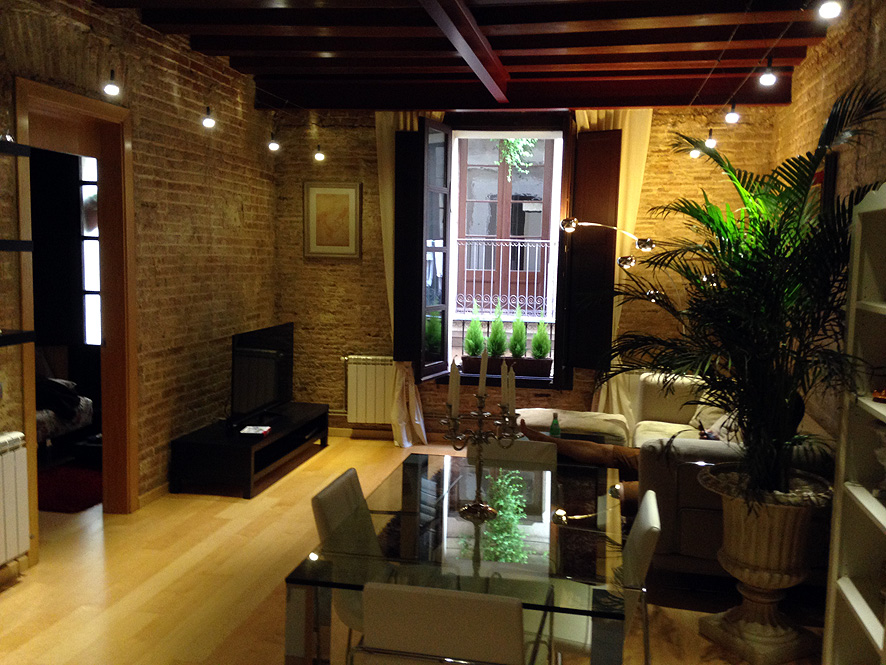 The appartment in Barcelona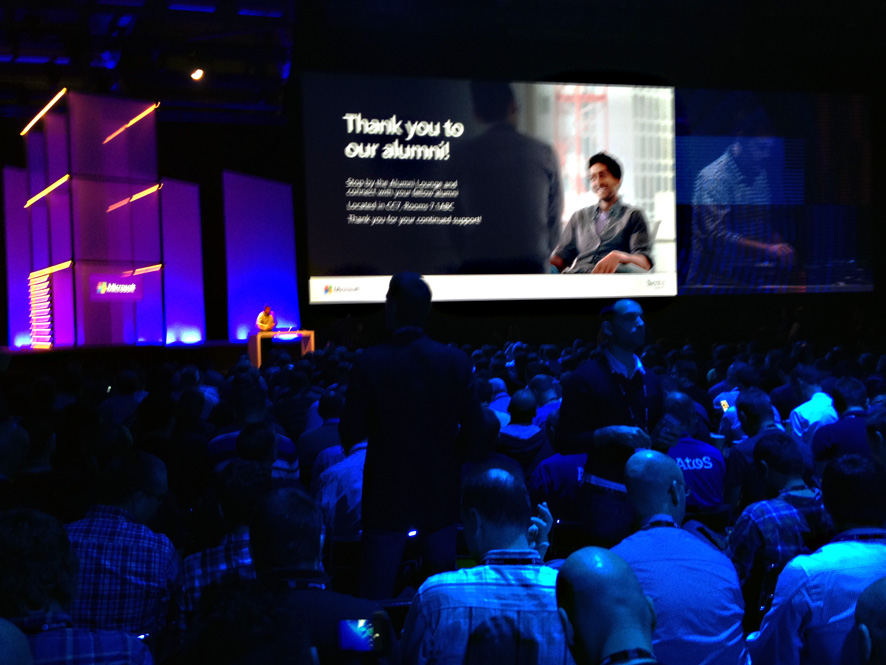 TechEd keynote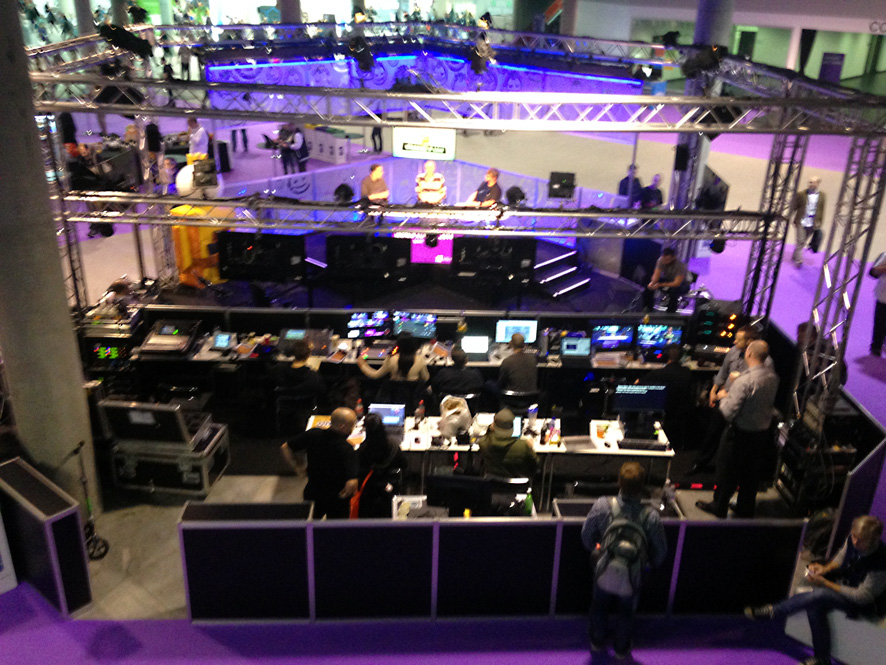 Channel 9 Live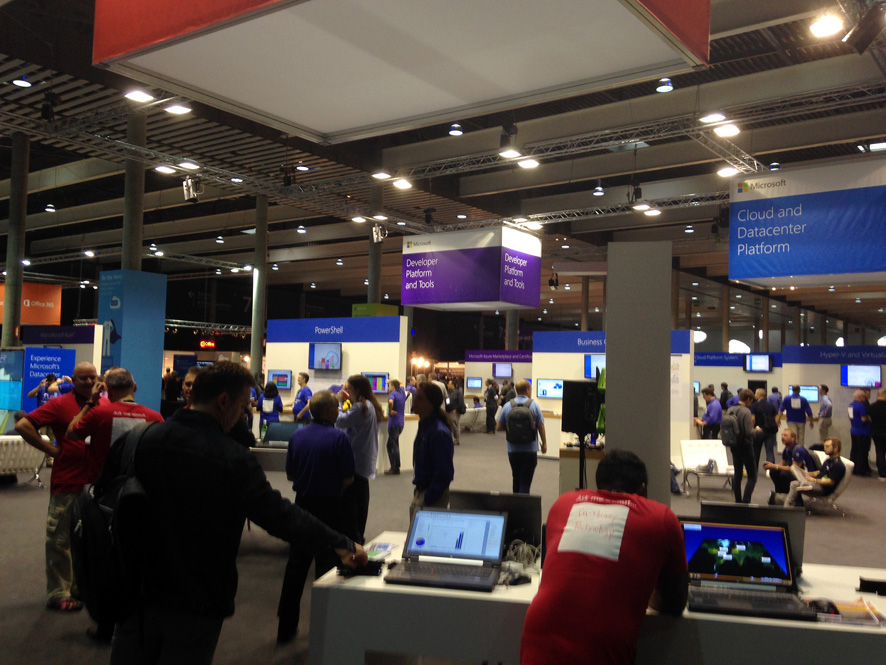 TechExpo